All Powder Factory skis are handcrafted in Colorado, using the finest materials available. Taking advantage of the latest precision CNC technology, Powder Factory skis are engineered to exceed your expectations in quality and performance.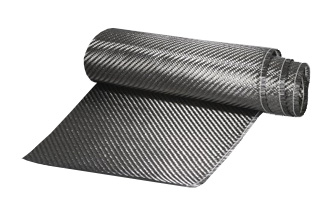 Aerospace Grade Carbon Fiber

A little stealth in every pair. Powder Factory skis are built with unidirectional carbon fiber to ensure that our skis are lightweight, yet still have the torsional rigidity that you've grown to love in your metal clad race boards.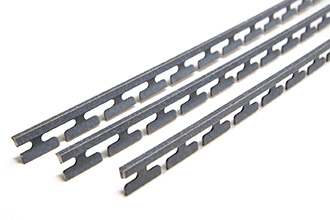 Hardened Steel Edges
Powder Factory skis use the hardest steel edges available. Our oversized Rockwell 48 steel edges are 2.1mm thick and provide maximum durability and tuning longevity. Powder Factory skis come precision tuned with one degree side and base edge bevels.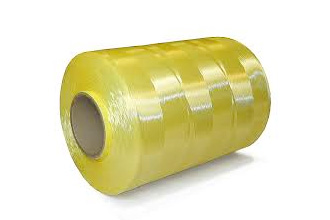 Aramid Fiber (Kevlar)
Powder Factory skis are reinforced with bulletproof Kevlar to help protect the structural composite and hardwood core from damage by rock impact. Our Kevlar stringers increase the dampness of the ride at high speeds and ensures a bulletproof landing pad.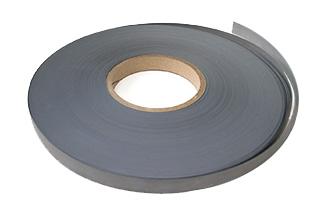 VDS Rubber Dampener
Powder Factory skis are built using 2 layers of VDS rubber dampener. This strategically placed rubber foil increases bond strength within the ski and provides a stable ride by absorbing vibration and chatter.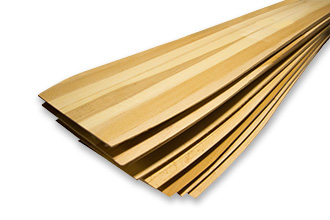 Hardwood Cores
Using a combination of hard sugar maple, white ash, and Rocky Mountain aspen, our domestically sourced hardwood cores deliver a responsive, high-energy ride, while still providing excellent vibration absorption and binding screw retention.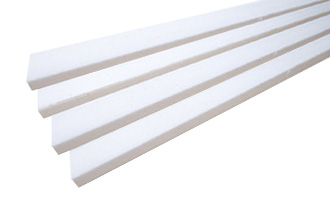 UHMW Sidewalls
We use ultra high molecular weight sidewall material from DuraSurf. This is the toughest sidewall material available. UHMW performs well in extreme conditions, will not crack or break, and handles impact better than ABS.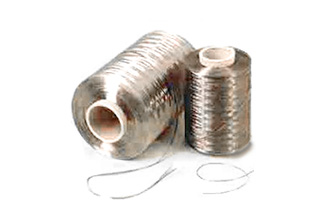 Basalt Fiber Stringers
An environmentally conscious composite, basalt fiber is used to strengthen and dampen our skis. Unlike other composites, essentially no materials are added in producing basalt fiber. The basalt stone is simply washed, crushed, melted, and stretched into stringers.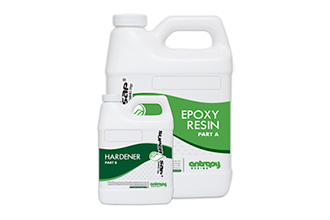 Skis Powered by Plants
Conventional epoxy resins used in ski manufacturing are bad for the environment. This is why Powder Factory uses SuperSap Eco-Resin, which replaces the use of petro-chemicals with renewable, biobased materials.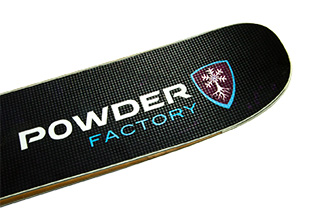 Impact Resistant Topsheet
We sublimate specially formulated inks into our Carbonium and Nylon topsheet materials. Choose from standard Powder Factory graphics, or for something truly unique, design your own custom works of art.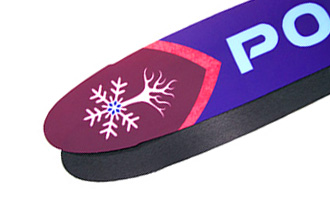 UHMW Sintered Bases
Minimize friction and maximize speed. Our DuraSurf UHMW Racing Bases are precision stone ground and waxed by hand. Choose from black carbon sintered base material, or add your own custom sublimated base graphics.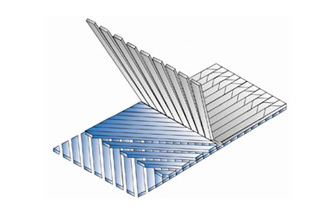 Triaxial Fiberglass Composite
Powder Factory skis come to life with two layers of 22 oz Vectorply Triaxial Fiberglass. By wrapping our hardwood core in fiberglass and other technically advanced composites, Powder Factory skis are incredibly responsive and have the POP that you are looking for.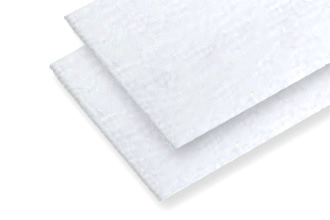 UHMW Tip and Tail Caps
To increase durability and reduce swing weight in the tip and tail, Powder Factory skis use ultra-high molecular weight polyethylene tip and tail caps. Just another way that Powder Factory skis are built to last a lifetime.